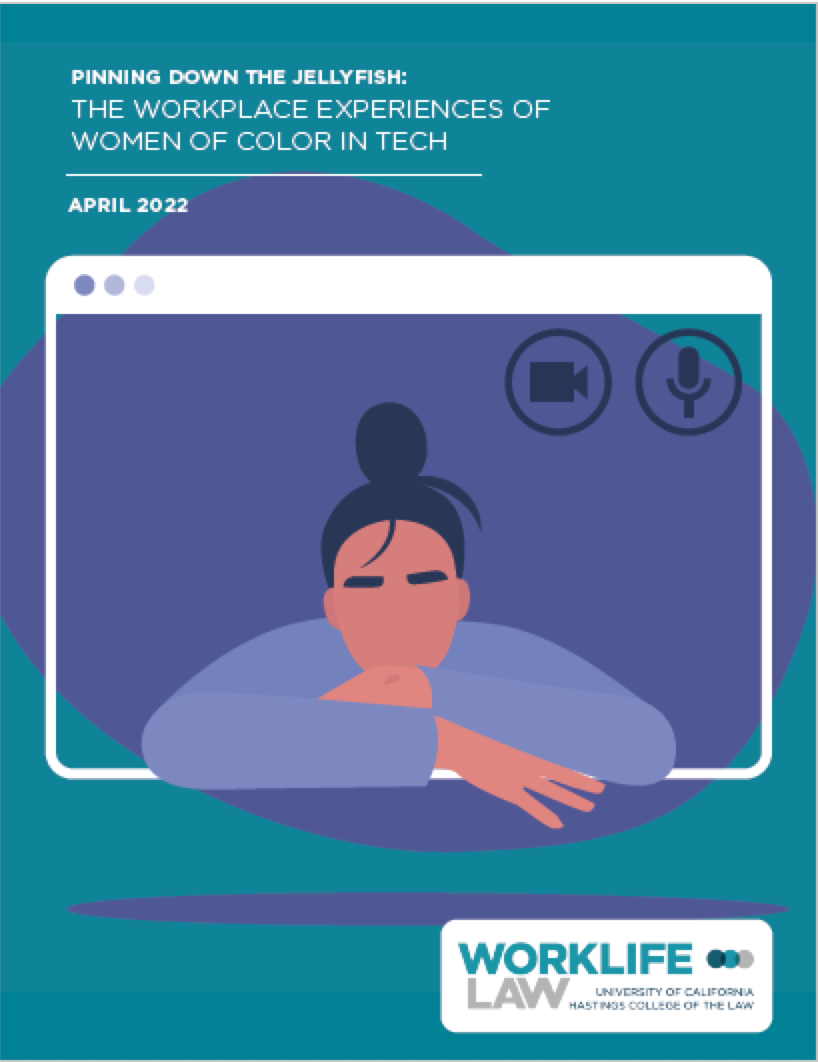 Document Type: Report
Issues: Bias Interrupters|STEM Fields
Our report challenges the narrative that the underrepresentation of women of color in tech is only due to the leaky STEM pipeline.  Our new quantitative study shows that bias within the workplace plays a significant role.
Women of color were dramatically more likely than white women to report bias in hiring, assignments, promotions and compensation, performance evaluations, and access to sponsorship networks. Women of color's experiences of bias were associated with being 37.6 percentage points less likely than white women to report that they could see a long-term future for themselves at the organization and 16.4 percentage points more likely to report that they have left or considered leaving a company because of its culture.
While the experiences of women of color in tech tended to cluster close together, and apart from white women, our report highlights how womens' workplace experiences vary based on race, ethnicity, gender identity, sexual orientation & first-generation status.
The problem is real, but so is the solution. Our report includes industry-specific Bias Interrupters toolkits.
Related articles:
A new report outlines some of the barriers facing Asian women in tech (Fast Company)
Stop asking women of color to do unpaid diversity work (Bloomberg)
Why many women of color don't want to return to the office (Harvard Business Review)