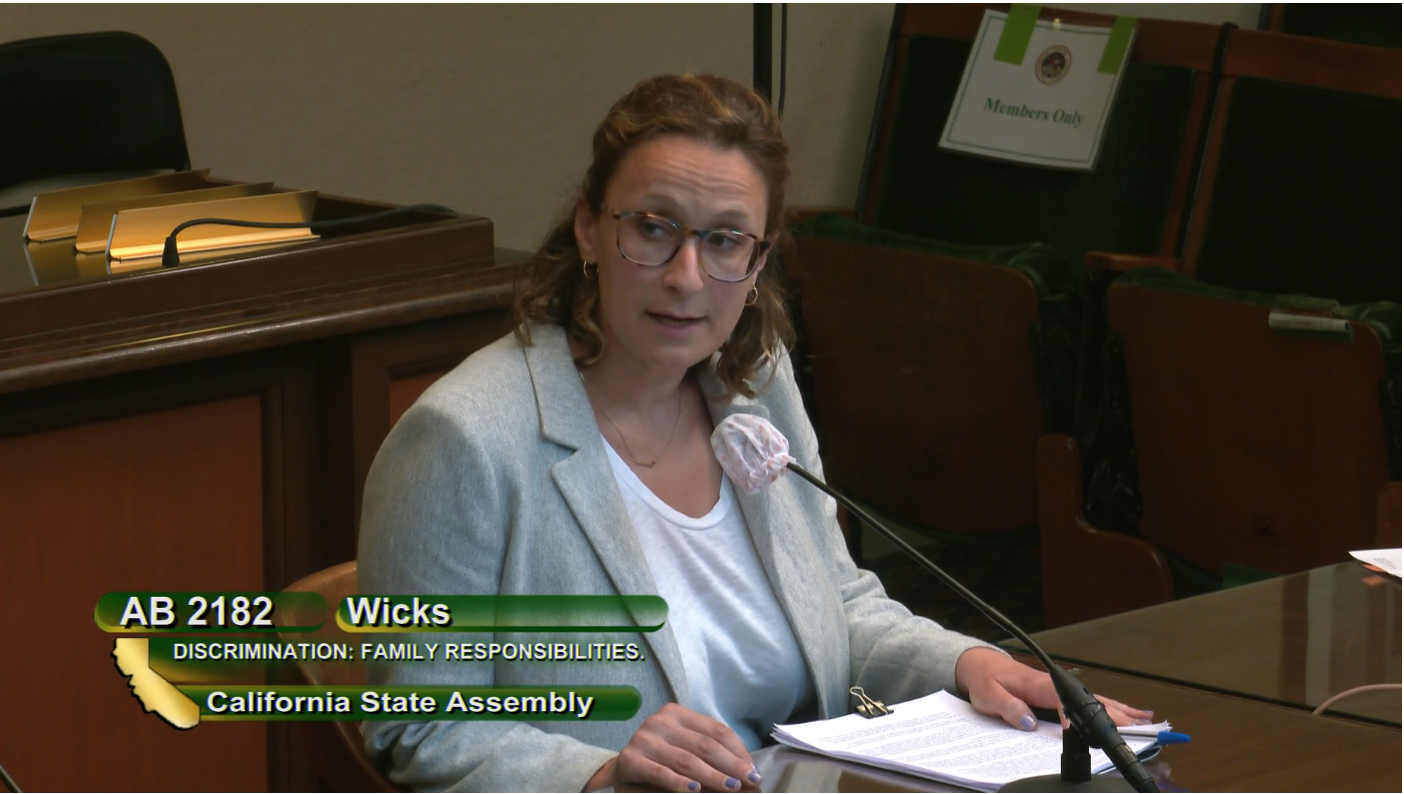 The Center's Deputy Director, Liz Morris, testified before the California State Assembly's Labor and Employment Committee in support of the Bill AB 2182, which would make it illegal for California employers to discriminate against workers with family responsibilities.
An astounding number of workers have lost their jobs in the past few years because of their family responsibilities. As Liz says, "AB 2182 is imperative for California's economic recovery because it will ensure family caregivers are able to participate fully in the workforce. Fulfilling family responsibilities is not a private frolic. It's the hard and necessary work of caring for the elderly and people with disabilities and raising the next generation of workers that will keep our economy going."
As our recent report shows, nearly 30% of the American workforce is already protected by a state or local law that prohibits discrimination against employees with caregiving responsibilities. However, California workers are left out. The experience of these other states shows that Family Responsibilities Discrimination laws work — for employees and employers alike. Our 2021 report shows, the annual likelihood that an employer will be sued under these laws is essentialy zero — 0.001%.
Watch the testimony here (25:00).