The Leadership Academy is designed for women law firm partners* who are current leaders, aspire to leadership, or are identified by their firms as emerging leaders.
July 25 – 27, 2023  |  San Francisco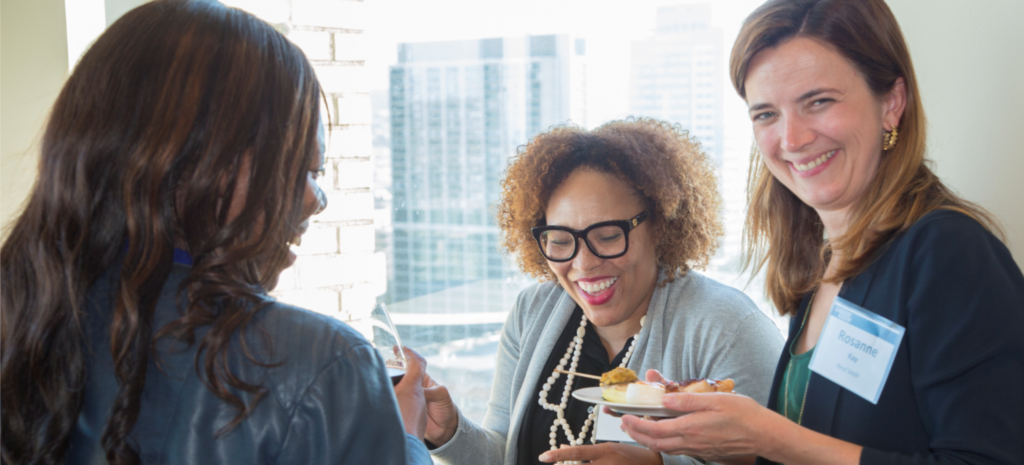 Leadership in law firms requires special skills, strategies, and mindsets. Women law firm leaders also need confidence and support to face the challenges of leading teams and organizations where they are in the minority. The Leadership Academy provides interactive instruction, practical guidance, collaborative learning and network building opportunities to prepare women for leadership. It enables women to achieve their potential and their ambitions, and to become the extraordinary leaders their law firms need in order to thrive.
Program Design
Designed for high-achieving women law firm partners* who want to develop skills and strategies to enhance their leadership and business acumen in firms, organizations, and the legal profession, the Leadership Academy for Women is an intensive three-day executive education program that offers:
A faculty that includes General Counsel and distinguished educators from law, business, and academia to ensure a rich and engaging learning experience.
Practical, hands-on classes that provide learning you will be able to put to immediate use.
Interactive teaching methods that convey course material and ideas with greatest impact.
One full day of programming that includes senior in-house counsel.
Peer-group interaction, collaborative small group learning activities, and social hours to encourage networking with program participants, corporate counsel, and faculty.
Objectives
Your experience in the Leadership Academy will prepare you to build strong client relationships, assume significant leadership roles, and make your contributions highly visible, valued, and rewarded. Attending the Leadership Academy will teach you how to:
Build robust networks and strong client relationships
Leverage your strengths and create leadership opportunities
Use the economic and political dynamics of your firm to your advantage
Recognize and manage the impact of gender dynamics on your career
Obtain appropriate credit and compensation for your contributions to your firm
Deal effectively with conflict
Develop and project a leadership style that is authentic and effective
Curriculum
The curriculum is designed to help women find their own leadership voice, use their personal strengths and receive the recognition, compensation and leadership roles they want and deserve. All topics are presented within the context and culture of law firms and with an emphasis on pragmatic strategies and techniques. Some of the topics we will cover include:
Setting and achieving leadership goals
Compensation systems
Building business value in social networks
Effective business development
Leading difficult conversations
Negotiating for yourself
How women in law firms can help their clients advance
Women in leadership: challenges and strategies
Projecting confidence and credibility
Leading with your best self
Pricing
Women's Leadership Edge (WLE) member organizations receive discounted registration. 2023 early registration rates:
Non-members:
$9,000     1st Participant
$8,500     Additional Participants
WLE Sponsoring Members:
$8,500     1st Participant
$4,500     Additional Participants (limit 2)
WLE Supporting Members:
$8,500     1st Participant
$8,000     Additional Participants (limit 2)
Faculty
The Leadership Academy has a distinguished faculty of practitioners and professors from law firms, corporate legal departments, consulting firms, law schools, and business schools.
Joan C. Williams, JD, 1066 Foundation Chair, Distinguished Professor of Law and Director, Center for WorkLife Law, University of California Law San Francisco – check out her viral TED Talk
Malissia Clinton, EVP, General Counsel & Secretary, Meritage Homes
Cara Hale Alter, MFA, President, Speechskills
Ann Jenrette-Thomas, Chief Diversity & Inclusion Officer, Stinson
Tracy LaLonde, Founder, Xaphes
Vernā Myers, VP of Inclusion Strategy, Netflix
Invite a Client!
* The Leadership Academy is designed for women law firm partners but is open to all law firm partners regardless of gender.