July 27, 2023  |  San Francisco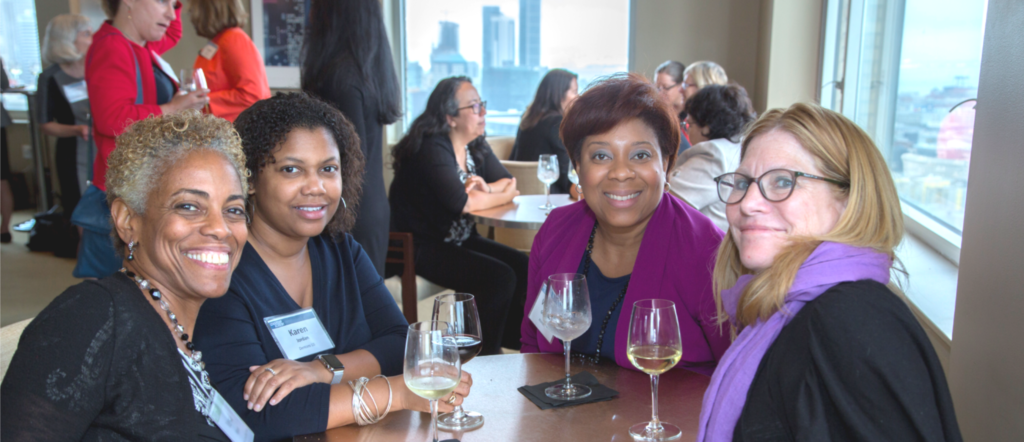 The Leadership Academy is for in-house women, too! One day of the Leadership Academy focuses on subjects that are equally important to women lawyers in an in-house work environment: challenges and strategies for navigating bias, projecting credibility and confidence, gender and leadership, utilizing power and influence, and lessons from the Wise Women. In-house women are also invited to a reception in the evening with all partner program participants and faculty. If you are a woman* practicing in an in-house law department, this program is just what you need to help you move up in your career.
Participating Organizations
The following organizations have participated in the Leadership Academy and/or are currently participating in WorkLife Law's women's leadership programs:
23and Me
Activision Blizzard
Adobe Systems Inc.
AECOM
Albourne America
Allstate Insurance Co.
Altria Client Services Inc.
The American Institute of Architects
Apple Inc.
Argonne National Laboratory
AT&T
Autodesk
Banco Popular
Buchalter
Cadence Design Systems Inc.
Cerus Corporation
Chiquita Brands International
Clorox Company
Cloudera
Coupons.com Inc.
Cox Automotive
Cupertino Electric Inc.
DaVita
Del Monte Foods
Delicato Family Vineyards
Delta Dental
Dignity Health
Dropbox
eBay
Engie-GCNEntertainment Partners
Exponential Talent
Facebook
Fdn. for CA Community Colleges
Gap Inc.
GCAssist
Gensler
GitHub
HP Inc.
Idaho National Laboratory
Imperva
Ingalls Shipbuilding
Intel Corporation
Intuit Inc.
Kimpton Hotels & Restaurants
Lawrence Livermore National Laboratory
Logitech
Los Alamos National Laboratory
LVMH | Moët Hennessy Louis Vuitton
McDonald's Corporation
Merck
MetLife
McKesson Corporation
Metropolitan Transportation Commission
Microsoft
Midpen Regional Open Space District
Morpho Detection
NERA Economic Consulting
NovaBay Pharmaceuticals
Oculus VR
Oracle
Pacific Gas & Electric Co.
Pacific Northwest National Laboratory
Pandora Media Co.
Pfizer Inc.
Planet Labs
PNC Financial Services Group
Prime Healthcare
Procter & Gamble
PubMatic
Qualcomm Incorporated
Recology
The Reutlinger Community
Salesforce
SF City Attorney's Office
Samsung
San Francisco Giants
Santa Clara University
SAP Software Solutions
SGI
Semele
Silver Lake
Sodexo Inc.
Spectrum Equity
State Bar of California
StubHub
SVB Financial Group
Symphony Service Corp.
T-Mobile USA, Inc.
Tennant Company
Texas A&M University
TriNet
Twitter
Ultimate Software
United Airlines
UCSF Medical Center
University of California
University of California, Hastings College of the Law
University of California, San Diego
University of California, San Francisco
University of Pennsylvania
Upwork
VCE
Visa
Walmart
Warner Music Group
Wells Fargo
Williams-Sonoma
Workday
Zynga
Check out the full list of organizations that have participated in the Leadership Academy here.
Pricing
Early registration pricing ends May 24:
$375      Non-Members
$300      Women's Leadership Edge Members
* Although designed for experienced women in-house attorneys, the program is open to all experienced in-house attorneys regardless of gender.