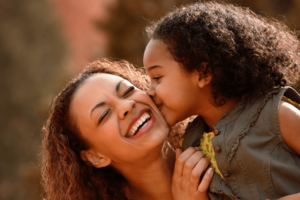 California's legislature this week passed important legislation prohibiting discrimination against family caregivers at work! The Family Caregiver Anti-Discrimination Act (AB 524, Wicks) was approved by the California Senate and Assembly and is now headed to the Governor's desk.  WorkLife Law is proud of the central role its advocacy and research have played in bringing California workers so close to winning this critical workplace protection. 
"For too long, California workers have faced discrimination and harassment or even lost their jobs due to bias against family caregivers," said Liz Morris, the Center for WorkLife Law's Deputy Director. "Discrimination against family caregivers has especially devastating impacts on women and low-income families. Motherhood should not lead to job loss. AB 524 will finally respond to this pressing issue by protecting family caregivers from unfair treatment at work."
Currently, a third of the American workforce is protected from family caregiver discrimination through state and local laws prohibiting it. WorkLife Law's innovative research found that the experience of these other states shows that the likelihood an employer will face litigation under one of these laws is essentially zero (0.001%). If AB 524 is enacted, California will become the largest state in the nation to prohibit this form of employment discrimination—protecting nearly 20 million workers. To learn more about family caregiver discrimination, check out WorkLife Law's fact sheet (with SiX) and other resources. 
WorkLife law is deeply grateful to Assemblymember Buffy Wicks, as well as Equal Rights Advocates, Legal Aid at Work, the California Employment Lawyers Association, and the California Work and Family Coalition for their committed advocacy in support of the millions of California working caregivers. The legislation will now go to Governor Newsom's desk for signature. WorkLife Law calls on the Governor to approve the legislation and ban workplace discrimination on the basis of family caregiver status without delay.